Blacksheep the Electric Motorbike
The Original – an Innocent Looking Beast
Blacksheep's first product is a light and fast electric motorbike called The Original. This is a fun fusion of the timeless Honda Cub with cutting-edge technology.
The Why
As the first project, Blacksheep was looking for a product that is close to the hearts of the Vietnamese people and is therefore easily comprehensible. Blacksheep knows how skillful and talented Vietnamese people are. But these amazing skills have been wasted on doing outsourcing jobs for some well-known automobile and technology empires like Honda, Toyota, Samsung etc.
Developing an electric motorbike is how we show what is necessary to make a world leading product adaptable to the most advanced global markets.
The reason why this motorbike is made with Honda Cub is because this particular bike has an emotional significance in the lives of the people and is ingrained in Vietnamese culture. The idea of taking the Iconic Honda Cub and reimagining it as a cutting-edge high performance electric motorbike was what Mark came up with and soon enough turned it into a reality.
The How
This electric bike is an exciting fusion recycling the classic Honda Cub with new advanced human carrying drone technology. It has the original Honda Cub leading arm fork to add a touch of the classic motorbike and the 45 kW Blacksheep motor which uses the drone technology and a disc brake designed by Blacksheep. And adding to it, Blacksheep has also designed a customized panel and frame and a comfortable leather seat that keeps the classic vibes in a modern urban ride.
Some of the features of this exquisite bike includes:
HONDA CUB LEADING ARM FORK
Taken from the iconic Honda Cub. Not because it's the best but because of the feeling it evokes.

45KW BLACKSHEEP MOTOR
Derived from human carrying drone technology so that we have super high power in relation to size and weight.
BLACKSHEEP DISC BRAKE
Precision engineered billet machined hub for disc brake.
CUSTOMISED PANEL
An increasing range of choices, plus riders can select their own design for a small additional cost.

FRAME
Designed to be open looking, light and innocent.
HIGH QUALITY LEATHER SEAT
Evoking the classic style of the past and shapes to fit the rider.
The journey of developing The Original E-bike

The journey of this original bike started in the UK, starting with the very basic design of the bike. Then the idea was transferred to Vietnam and developed here by our Vietnamese young engineers. The prototype kept evolving, not only with a bolder look but also with more powerful performance. In Vietnam we have attended 2 technology events: The Great Britain festival in 2019 and Tech Fest 2020. The Original bike project is not yet complete but it still gets attention from the audience from time to time.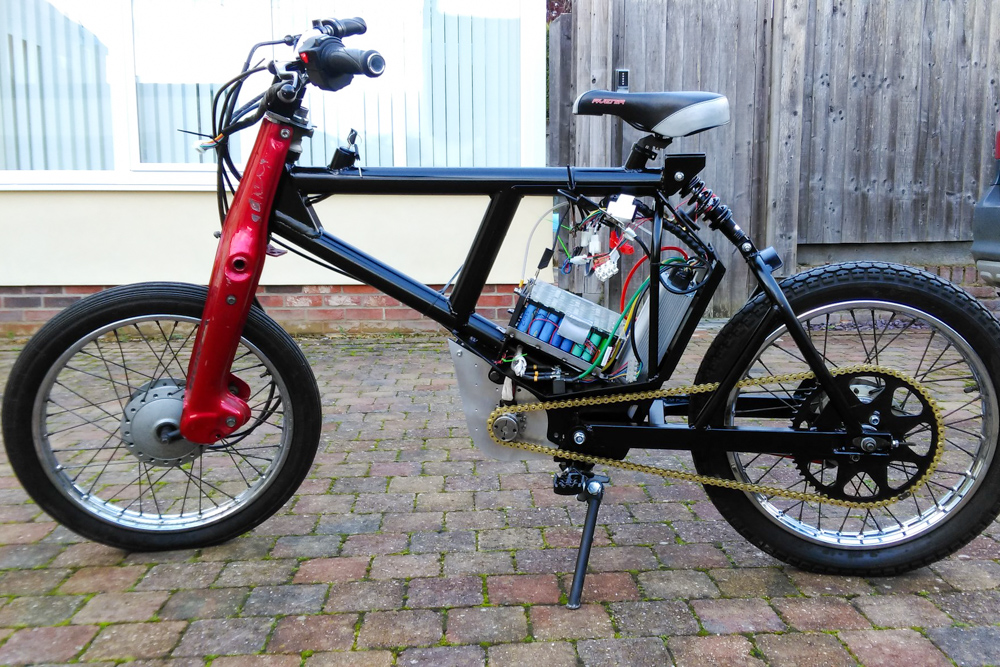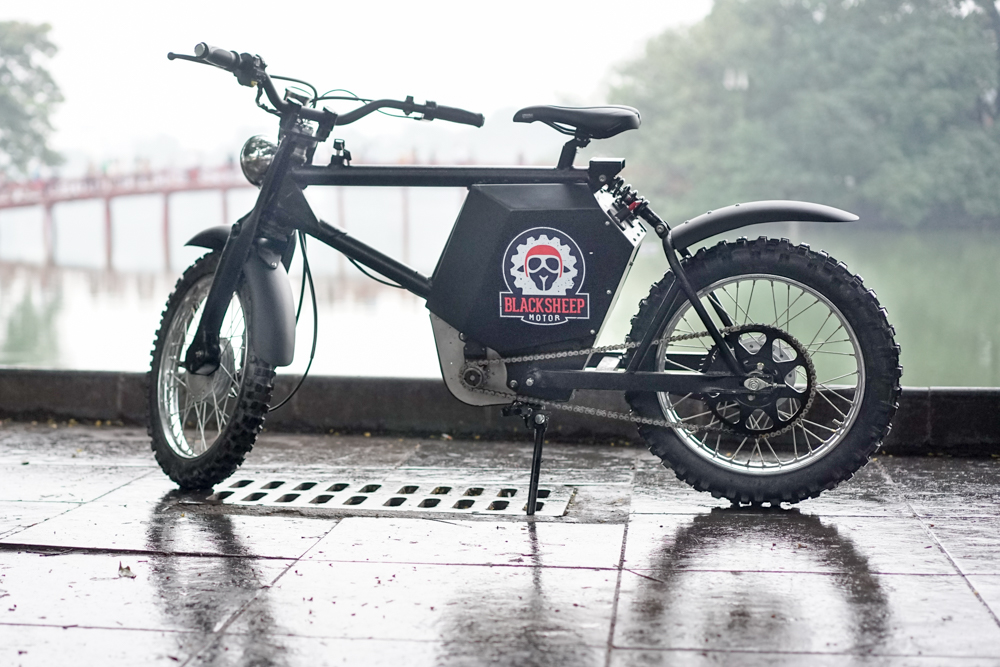 How we work together to deliver the product
We are committed to delivering a product with high quality that is being manufactured in Vietnam as we are utilizing the advantages of being based here. This Vietnamese competitive advantage makes these products even more competitive in the global market.
We focus most of our resources to develop new products from ideas to design, from prototype to production.
Get started today
To find out how to partner with blacksheep, send us your information.