CASE STUDY
A surprising adventure in developing an electric motorbike
Blacksheep's first product is a light and fast electric motorbike. This is a fun fusion of the timeless Honda Cub with cutting-edge technology.
In 2017, our CEO Mark initiated the transformation of the iconic Honda Cub into a cutting-edge electric motorbike, leading to the founding of Blacksheep in Vietnam in 2018. Initially focused on converting discarded Honda Cub motorcycles into powerful electric bikes, the project faced a setback in 2020 due to COVID-19. In early 2023, the project was revitalized with a new vision, evolving beyond its original concept.
During the pandemic, the team spent two years developing brushless axial flux motors for medical ventilators, revealing flaws in the original motorbike's design and supply chain. With newfound expertise, the project no longer aims to upcycle old Honda Cubs, as they couldn't meet the bike's performance standards. Instead, the new bike is a ground-up development, featuring an axial flux motor designed by the Blacksheep team and manufactured in Vietnam.
Summary of the bike
Blending impressive performance, stylish design, a proprietary axial flux motor, a raw riding experience, and premium craftsmanship into one exceptional ride.
Impressive Performance & Raw Riding Experience
The motorbike is designed to offer exceptional acceleration and speed. It offers high-speed capabilities with fast acceleration, braking, and a top speed exceeding 100 km/h. Also, it must offer a direct and immersive riding experience with minimal rider aids, fostering a deep connection between the rider, the road, and the machine.

Own Axial Flux Motor
Building on the expertise gained from our successful ventilator project, Blacksheep's engineers are developing a proprietary axial flux motor that guarantees unmatched efficiency and power for the electric motorbike.
Premium Build & Lightweight Design
Every aspect of the motorbike, from materials to workmanship, should exude quality, reflecting Blacksheep's commitment to crafting a premium product. Much of the bike is made from billet aluminum. The design should incorporate an open frame, inspired by bicycles, to enhance agility and maneuverability, encouraging eco-conscious commuting and reducing traffic congestion. It also features a cool BMX-like structure with customizable graphic panels.
Some of the features of this bike includes:
The journey of developing The Blacksheep's E-bike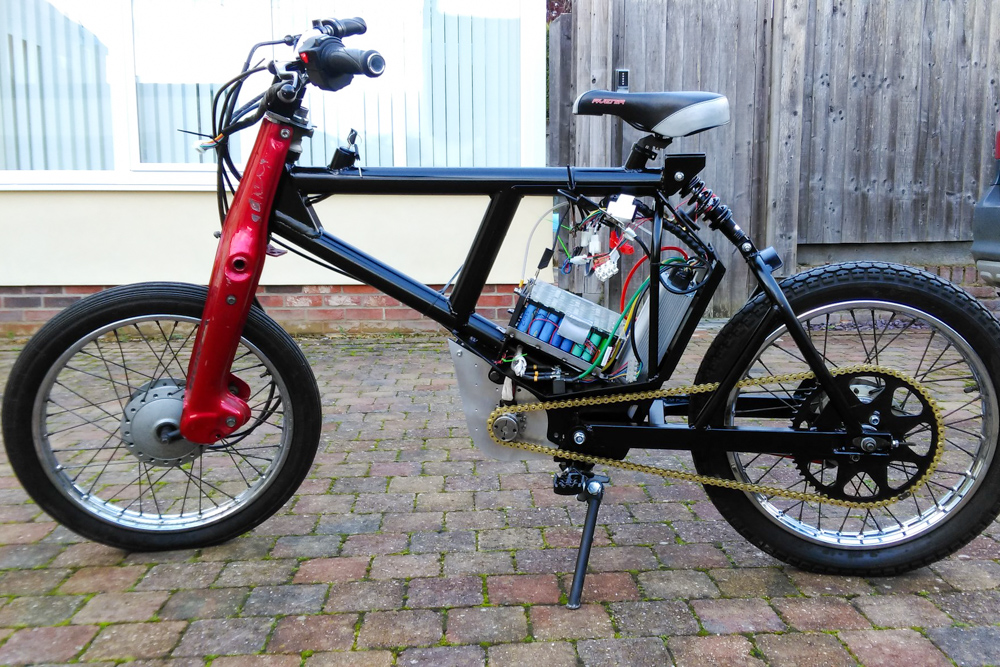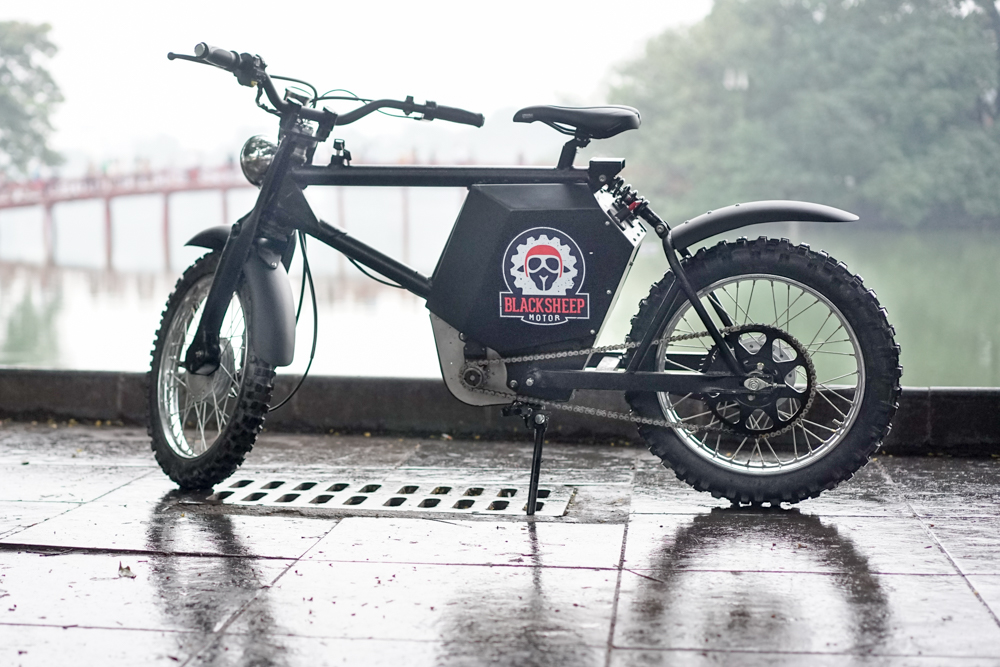 *The product images shown in this case study pertain to our original electric motorbike design. We are actively developing an updated version with enhanced features.
Challenges
Focusing on the pivotal challenges encountered during the development journey, our team at Blacksheep navigated a series of hurdles in bringing the Electric Motorbike project to fruition.
The handling of the bike left plenty to be desired, and the Honda Cub components were not going to hold up to our requirements. To overcome these issues, we have extensively redesigned and engineered components, enhancing both handling and overall performance.
The motor we were using was having issues with heat build-up, and consistent supply was imperfect. A unique motor, controller, and battery packaging system are developing to improve serviceability and space management within the bike.
Initially faced difficulty in finding and effectively communicating with suppliers and achieving a balance in negotiations. To address these challenges, we implemented a comprehensive supplier management strategy that streamlined our supplier search and improved communication.
Being Blacksheep's inaugural project, the team faced the learning curve of translating vision into a tangible reality. Our team has continuously improved our skills and abilities through ongoing learning and development.
*The product images shown in this case study pertain to our original electric motorbike design. We are actively developing an updated version with enhanced features.
Our journey in developing the electric motorbike at Blacksheep has been a dynamic adventure marked by innovation and resilience. Despite challenges, we are working on creating a ground-up electric motorbike emphasizing performance, style, and sustainability. We're committed to crafting a premium product that pushes the boundaries of electric motorbike technology, eager for the exciting road ahead.