CASE STUDY
Develop microfluidic injection molded products with enhanced customization and cost efficiency
Design and manufacture a hybrid technology enabling the combination between a plastic cartridge, and a glass chip.
Shift the microfluidic layout from the plastic to the glass chip, optimizing costs through reusability and increasing flexibility for customization by usage of a new technology.
Create feature enhancements, such as detachable stirrers and tapered wells, to improve usability and optimize fluid usage.
Results
Our efforts have yielded significant advantages in cost reduction, flexibility enhancement, user-friendliness, and feature enhancements, transforming the product into a versatile and cost-effective solution for our clients.
Reducing cost
The hybrid design enabled glass chip usage in a plastic cartridge, significantly reducing the cost of changing the microfluidic layout. This cost-effective approach provided the client with the freedom to experiment with various microfluidic layouts, opening new avenues in different application areas.
Enhancing flexibility
By shifting the microfluidic layout to the glass chip, the redesigned product gained increased flexibility and customization possibilities. The client could now adapt their microfluidic chip to meet evolving market demands more effectively.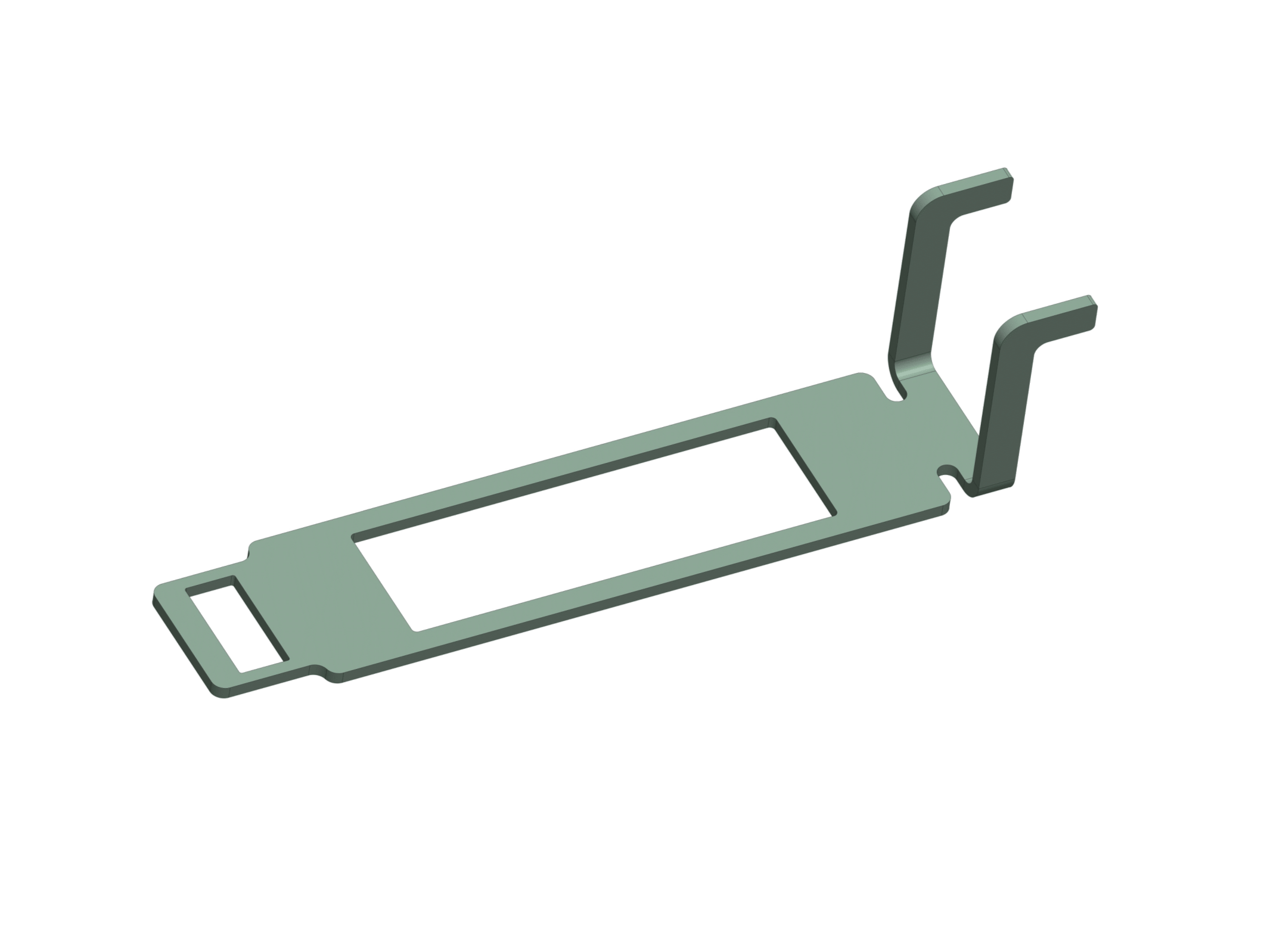 Ease of use
Despite the design transformation, the product retained its ease of use, allowing every operation to be performed manually without the need for additional tools, ensuring seamless user experience.
Feature enhancements
Our team has created detachable stirrers which helps to increase well volume when stirring was unnecessary. Additionally, the inclusion of tapered wells enabled precise fluid usage, reducing the minimum required to just 10µl.
Design and Development Process
Challenges
The project encountered several challenges during the fabrication of the mold tool and production of the plastic cartridge.
A customer's last-minute request for an additional feature led to delays due to necessary discussions and modifications. To solve this obstacle, we implemented a rapid assessment process, transparent customer collaboration, and agile development practices, allowing us to minimize project delays and maintain project integrity.
The initial oversight of not specifying the plastic cartridge material early on, assuming Polycarbonates (PC), caused complications when switching to Cyclic olefin copolymer (COC 6015S), resulting in in-house production efforts. In response to this, we promptly engaged with material suppliers and conducted a thorough assessment, working closely with them to expedite material procurement and minimize the impact on production timelines.
Supplier selection for crucial materials posed difficulties, but delays caused by the initial supplier allowed us to secure materials from TOPAS, ensure a consistent supply chain.
Quality assessment relied on customer machines, often leading to passive testing situations and delays. We initiated a proactive communication protocol with our client, involving regular status updates, shared quality standards, and milestone reviews to ensure that quality assessments were aligned with expectations, minimizing delays.
Overall, addressing these challenges required effective communication, timely decision-making, and collaboration with alternative suppliers for successful project completion.
The adoption of a hybrid design, relocation of the microfluidic layout to the glass chip, and the introduction of feature enhancements showcased Blacksheep's commitment to innovation and cost-effective product development.